Podcast: Play in new window | Download
Fusebox 229: "Nuckinfutz"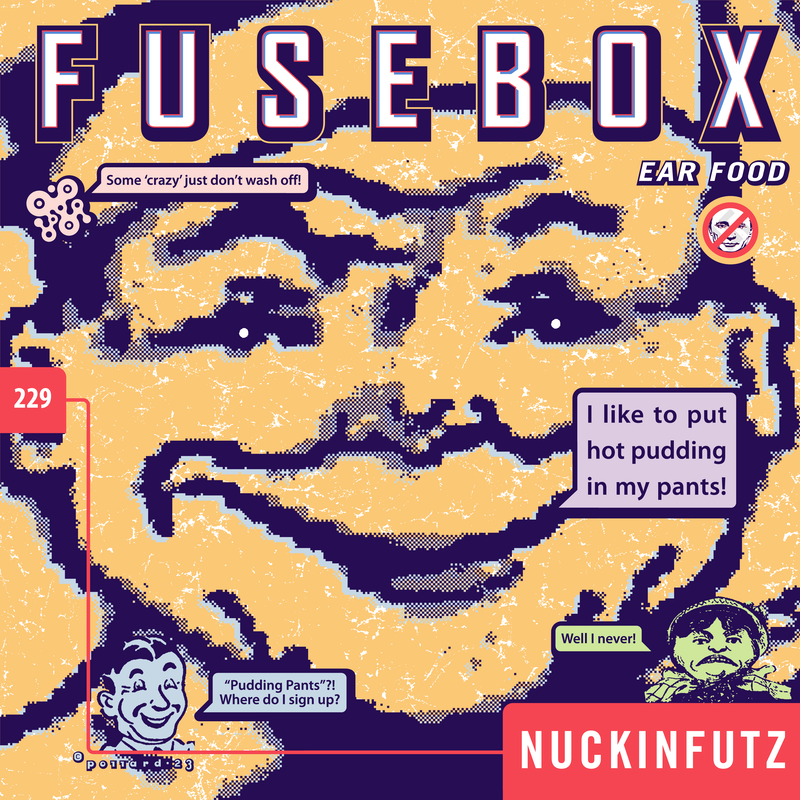 28:40 – Check Your Brain At The Door, It's A Good Day In Fuseville, Introducing Kyle The Kinkajou, Fusebox Liner ID, Radiophrenia Selects ."Estate Sale" by Jodi Lorimer and "Message in a Bottle" by Laurence Overmire. Twisted Epiphanies: "Estate Sale"By Jodi Lorimer But Wait There's More!, 42nd Street Pete(Pete Chiarella) Joins Fusebox with "A Grindhouse Minute With 42nd Street Pete", Fusebox Has It's First Sponsor, "Grindhouse Resurrection" Magazine. Fusebox Liner ID: "Because You Can Only Vote Twice", WTF Florida: "10 Worst Places To Live And Work In The USA", Huge Seaweed Mass In Florida Now Has Flesh Eating Bacteria, Twisted Epiphanies: "Message In A Bottle" By Laurence Overmire. Show Close.
Non-virtual thanks to our contributors on this edition of the show; Nico Lane, Jodi Lorimer, Laurence Overmire, and Gregory Wilson.
Thanks to the folks at Radiophrenia in Glasgow, Scotland for selecting two "Twisted Epiphanies" for inclusion in their worldwide radio celebration."Estate Sale" by Jodi Lorimer and "Message in a Bottle" by Laurence Overmire. Congrats to both of them as well!
And remember to visit the Fusebox Store for updates, thoughts, comments, fears, regrets, and genuine Fusebox Swag: TheFuseboxShow.com
Follow us on INSTAGRAM
Visit the Fusebox YouTube Channel too!
Hear us on the radio!
KXRW / KXRY First Wednesday of the month at 12:30 PT Now Also Heard Sundays at 11:30!
KMWV Sundays at 6:30 PM
Fusebox is produced by Marc Rose, Milt Kanes, Jeff Pollard, and Regina Carol,
Music and Post Production by Marc Rose, and Fuse.
Fusebox cover art by POLLARDdesign.
Attribution by Marc Rose.
This work is licensed under a Creative Commons Attribution-Non-Commercial-NoDerivs 3.0 United States License.
Released August 9th, 2023
©2023 Fusebox. All rights reserved (except those granted by the Creative Commons license)