Podcast: Play in new window | Download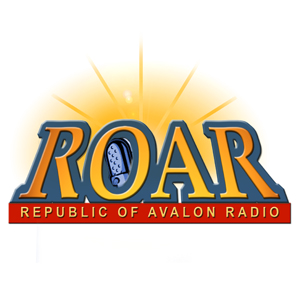 This time on the ROAR:
Announcing the contest winner, opening remarks from Jim, episode 100, episode 101, the Republic Of Avalon Radio Iphone app, the Oceans Wide story, a shout-out to Michael Meekins, Walk-about with Jim and Lillian where they talk about music and tings and tings.
Music this time:
Our theme, Genesis, by Jim Fidler
and
Oceans Wide by Jackie Sullivan
Best listened to on headphones.  –  One more balloon to go.