Podcast: Play in new window | Download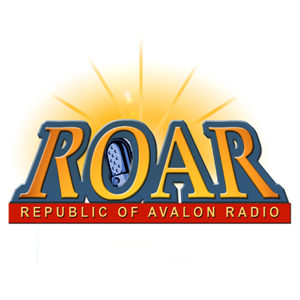 This time on the ROAR:
Greetings from Paul Hopkins in the U.K., (vipodcasting.libsyn.com) opening remarks from Jim, thanks to everybody involved in show 100, Walk-about with Jim, Lillian, John and Pauline, walking on Water, the mad man in the pick'em up truck, the lost Norris Point tapes, the Norris Point synchronicities, Jim getting a branch in the face, more walking on Water, blue eyed semites, fat men at the north pole, bearded guys on clouds, the sound bag, the Pentonism, "Gander; an outport, not an airport", Road To Terra Nova with Freddie Jorgenson on the whistle, McInnis's Kitchen recording Jim's song Terra Nova, eastern philosophy, the grand conspiracy, the Campbell brothers, Mary-Jane Lamond, John McDermot, Denny Doherty, the Needfire, James McKaie, people in sleeping bags under the overpass, the headrests at the pub, John's video idea, yet more walking on Water, inventing things that have already been invented, Jeff Sterling, the Waiting For Jeff film idea, Oscar Hierlihy, passing Richard Mixer, even more walking on Water, Jim and Lillian talking dirty and getting away with it, where is Mike Busboom?, tings and tings and even more tings.
Music this time:
Our theme, Genesis, by Jim Fidler
Best listened to on headphones.  –  Yes we can walk on Water.  You could too.