Podcast: Play in new window | Download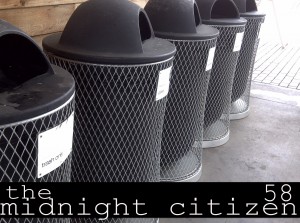 I assume the tentative title of "The Mid-DAY Citizen" on this depressing, rainy Monday. Topics include: January lassitude and cabin fever; Crestline cops; got a job; '24' and Patriot-act television; Carrie Brownstein and how 'Birmingham is like Portland'; book review — 'The Lords of Discipline'; secret societies; Greek coffee; found-movie genre — 'Men in Suits Yelling at Each Other'; the compulsion to travel and discover, plus more ramplings.
All music for this episode is under a Creative Commons Share-Alike license and available on Jamendo.com: "Warrior" by Blue Canoe Records; "Woodstock Blues" by Bayou Trio; "Slow Burn" by Kevin Macleod; "Convergence" by Fortadelis; "Voyage vs. Chamma" by Ben Othman; "Dance" by Over All Brothers; "CHO7-31ko" by Mister Electric Demon; "New York 1952" by Regis V. Gronoff; "August" by Pianochocolate, and "Bipolar" by Bayou Trio.
This work is licensed under a Creative Commons Attribution-NonCommercial-NoDerivs 3.0 United States License. Attribution by Mike Boody.
Released January 2013, on The Overnightscape Underground (onsug.com) and The Midnight Citizen (midnightcitizen.com).