Podcast: Play in new window | Download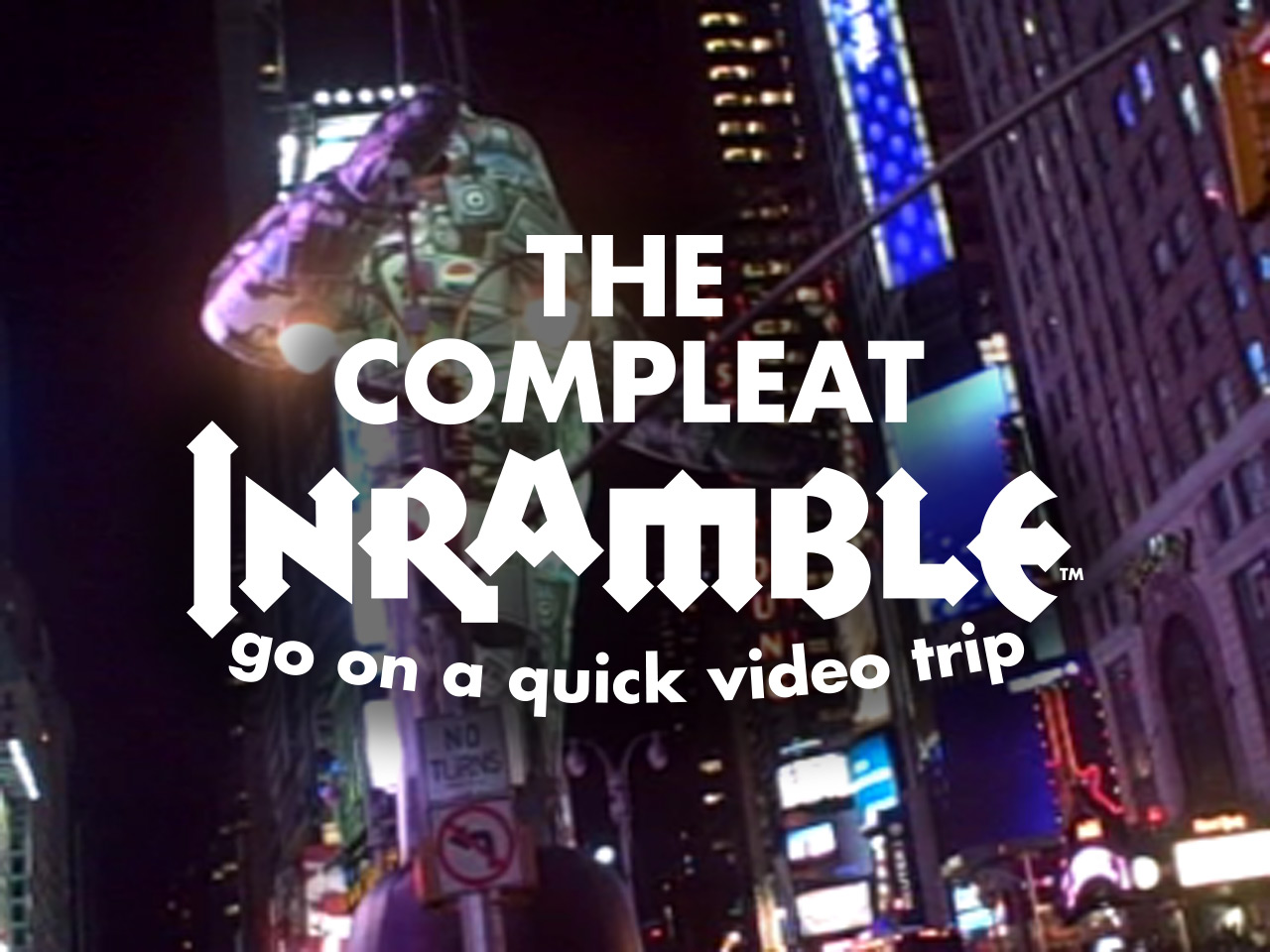 5:09:49 – Welcome to Tape Land! On each episode, I'll present the audio of a cassette tape or historic material from my personal archives.
This episode is part of a sub-project within Tape Land called "Video Phase 2022". I recently began transferring a ton of old video tapes to digital, and have been posting selections to YouTube. Here, I'll be releasing the audio tracks of these videos, as well as linking you to the YouTube videos, and The Internet Archive.
The Compleat Inramble (2008)
https://www.youtube.com/watch?v=hFtp6bV4yRc
Frank Edward Nora had been doing his podcast, The Overnightscape, since 2003. In early 2008, he experimented with a video show called Inramble (subtitled "go on a quick video trip") which seemed perfect for the rapidly growing online video world. Filming in Midtown Manhattan and elsewhere, the first 26 episodes suffered from poor quality, as he was filming on his Palm Treo 680. He soon got a Flip Video Ultra, which was used for the rest of the series. Lack of interest led Frank to slow down on the project. On 8/8/08, he tried to revive the series, only to find the Flip Video Ultra had stopped working. Taking this as a sign, Frank gave up on Inramble and soon started the next chapter of his audio journey, "The Rampler". 142 episodes of Inramble were released, plus 11 that were not released at the time. The Compleat Inramble includes all these videos.
Released 1/22/23
License for this track: Creative Commons Attribution-NonCommercial-NoDerivatives 4.0 International (CC BY-NC-ND 4.0) (https://creativecommons.org/licenses/by-nc-nd/4.0/). Attribution: by Frank Edward Nora – more info at onsug.com
Internet archive link: https://archive.org/details/Tape_Land_Video_165-The_Compleat_Inramble-2008
Join host Frank Edward Nora on a quick video trip to …
(more…)