Podcast: Play in new window | Download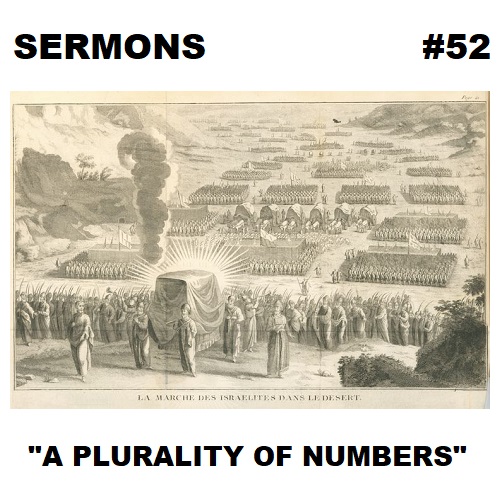 29:13 – Dave in Kentucky finally gets started on the Book of Numbers, and we soon find out why it's called that. There's a little more of the singular vs. plural stuff, too, left over from the previous episode. Discover why the Levites received a Selective Service exemption, how the Israelites conducted their census, and when the Levites and their livestock became the substitute firstborn. Also: the Quimbaya artifacts, pareidolia, and gaslighting. Finally, did the Ark of the Covenant's wooden carrying poles remain in the metal rings of the Ark at all times? If so, why, and if not, why not?
Show art: La Marche des Israelites dans le Desert (1784) by Joseph Romain Joly (1715-1805), Public Domain.
Theme music: Unknown hymn used as the theme music for Father Coughlin's radio show in the 1930s, Public Domain, performed by Dave in Kentucky (2021), Public Domain Dedication.
This show is licensed under a Creative Commons Attribution-NonCommercial-NoDerivs 3.0 Unported License. Attribution: by Dave in Kentucky – more info at onsug.com and sermons.blog.
This episode, along with all other episodes of SERMONS, is also available at sermons.blog.