Podcast: Play in new window | Download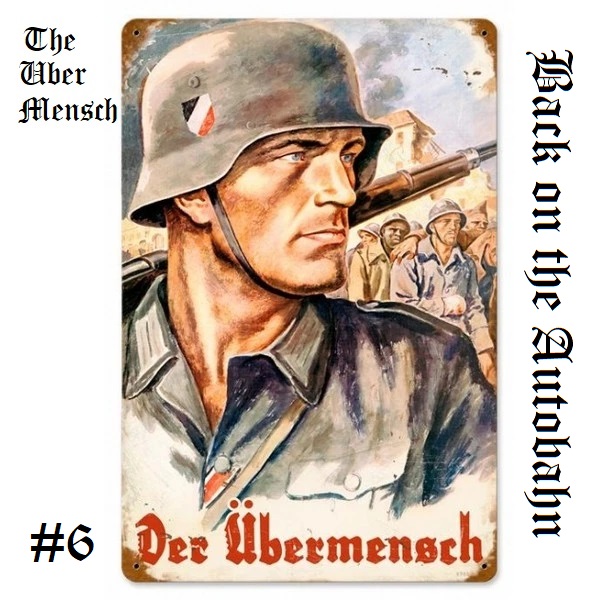 30:08 – The Uber Mensch gets back on the road again, albeit intermittently, but most of this episode is about off-the-road activities like binge-watching old mysteries, sitcoms, and religious programs, as well as planning an outing to see a brand-new movie.
Show art: German propaganda poster (1942), artist unknown, Public Domain.
Theme music: Clips from "Also Sprach Zarathustra" (1896) by Richard Strauss (1864-1949), Public Domain, performance Fair Use.
License: Creative Commons Attribution-NonCommercial-NoDerivs 3.0 Unported License. Attribution: by Dave in Kentucky – more info at onsug.com.