Podcast: Play in new window | Download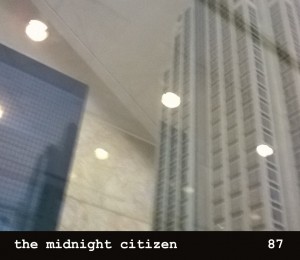 1:36:49 — Join Mike in the studio on a hot Saturday night, and on the streets of downtown Birmingham, AL with an audio field trip to the Museum of Art. Topics include: hassles of manned and un-manned transactions — supermarkets and otherwise; Starbucks's "Not Bob" theory; Actor Eli Wallach has died; encountering a religious rally at Linn Park downtown; visiting my dad's old office building; architects' conceptual models used as artwork in building lobbies; working for the census bureau and hunting down homeless people to enumerate; lost, trying to find the art museum; tough time recording; confrontation likened to sexual tension; Michael Keaton and "Birdman"; walking around the B'ham Museum of Art; ever-changing meanings of "modern"; misplaced Spanish painting in the Rococo room; Smuckers "Uncrustables" sandwiches; synchronicities of this episode, and; much more!
Music for this episode by Wade from the album "Midnight Soundz" (CC license, BY, NC, SA), The Bayou Trio (CC license, BY, NC, SA), and Mister Electric Demon (CC license, BY, NC, SA), available on Jamendo.com.
This work is licensed under a Creative Commons Attribution-Noncommercial-Share Alike United States License. Attribution by Mike Boody. Released June 2014, on The Overnightscape Underground (
onsug.com
) and The Midnight Citizen (
themidnightcitizen.com
).