Podcast: Play in new window | Download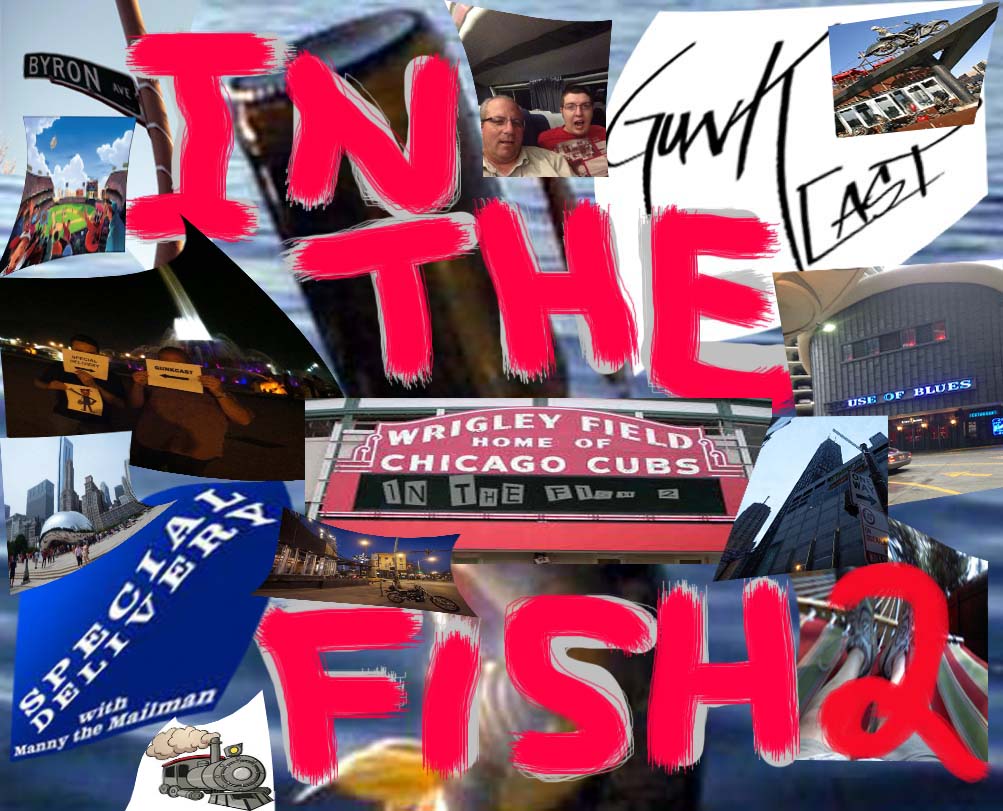 1:25:33 - If you combine nightmarish train journeys, ballpark tours, & a podcast meetup on the streets of Chicago… it can only mean one thing. Yes it's the return of a famous New Jersey podcaster (along with his son) to Chi-Town for a 2nd live meeting with Byron! We welcome back Manny The Mailman!
So Manny, his son Mike, & Byron reconvene at the same establishment from 2 years ago in attempt to locate the world's most knowledgeable beer server (who the podcasters claim to have met last time). Alas, he is nowhere to be found now…but this does not stop a very eventful meetup over dinner & several brews (with Byron later playing tour guide on a trip to Buckingham Fountain)!
Some conversation topics include the horrifying side of travel via railway, other surprise meetups in the Midwest, the unnecessary re-naming of iconic national landmarks, scaling skyscrapers & arches, how people ever survived before cell phones, listening to celebrity podcasts, well wishes to Doc from Insignificast, talking Trek, many crazy ballpark tales, and how an unfortunate bmx bike accident led to this whole escapade for Manny & his son!
Also (as if this episode couldn't get any better), we feature a very special musical debut for Gunkcast by Mike Fortunato!
As always…please share the love and listen to some of our favorite podcasts at: Static Radio, Special Delivery, Onsug, Paunch Stevenson, &Insignificast!
License for this track: Creative Commons Attribution-NonCommercial-NoDerivs 3.0 Unported License (creativecommons.org/licenses/by-nc-nd/3.0/). Attribution: by Byron Duddle – more info at onsug.com or gunkcast.tumblr.com
Released September 2014 on The Overnightscape Underground (onsug.com), an Internet talk radio channel focusing on a freeform monologue style, with diverse and fascinating hosts.