Podcast: Play in new window | Download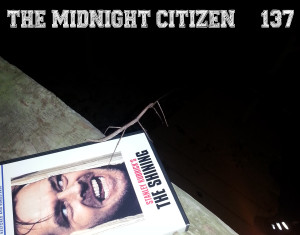 1:51:00 –Â Join Mike in the studio late at night. Topics include: a history of "Happy Birthday", and how it was finally freed from copyright this week; Kampgrounds of America (KOA) and its Kranky Kustomer service; ran into high school friend who was a huge "Tears for Fears" fan a day after I talked about him; lattice of coincidence; local hipster bistro is actually a "breastraunt" in disguise; failed job interview I once had at a Hooter's; more "Friday the 13th" marathon audio with friends Jason and Adam; awkward Folger's ads from the 90's; TV review — "Project Greenlight", and much more!
Music for this episode is from the New Midnight Cassette System by Frank Edward Nora (Creative Commons License 1.0 Universal). This work is licensed under a Creative Commons Attribution Non-commercial-Share Alike US License. Attribution by Mike Boody. Released September 2015 on
The Midnight Citizen
and
The Overnightscape Underground
.