Podcast: Play in new window | Download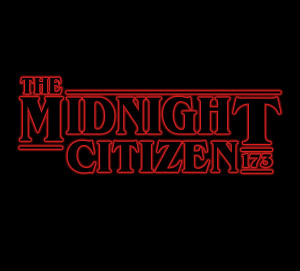 1:09:13 — Join Mike in the studio late at night, exploring many topics, including a recent family reunion he went to in a kind of out-of-body state in Tennessee and a Cumberland Presbyterian church his ancestors chartered there in 1890; making, selling and burning Midnight Citizen "Porch Pipe" candles; how nostalgia has taken hold of our culture like never before; a look at "Stranger Things" on Netflix; election season and how Clinton and Trump are both running on nostalgia platforms; Bradley Cooper; Miss Cleo, late night television psychic of the 90s, died, and; much more!
Check out the live (on tape) stream of tonight's show!
Keep the night going — check out the Midnight Citizen Mall…
Music for tonight's episode if from The Midnight Cassette System by Frank Nora.
This work is licensed under a Creative Commons Attribution Non-commercial Share-Alike US License. Attribution by Mike Boody. Released June 2016 on The Midnight Citizen and The Overnightscape Underground.