Podcast: Play in new window | Download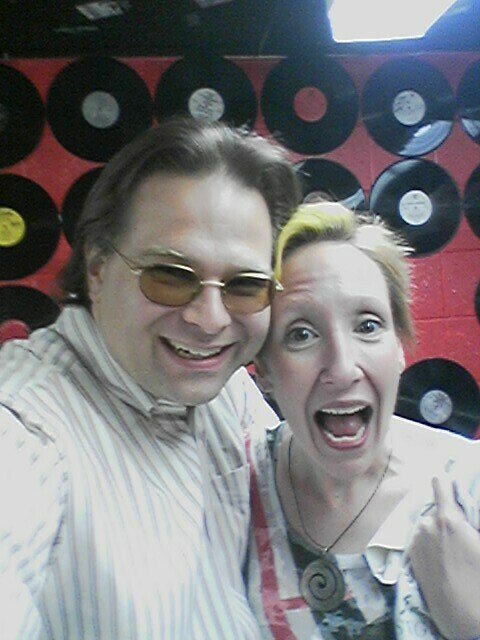 The Brian Jude Show #31: Cellular Toaster Special (5/10/10) 28.33 (1:22:10 / 94.5 MB)
The Overnightscape Underground (onsug.com) – May 2010 – Track 33
——————————
The Brian Jude Show #31: The Cellular Toaster WMSC-FM Alumni Takeover Special 2010 (ONSUG Version)
Description from brianjudeshow.blogspot.com:
After a 15-year hiatus, I return to my old college radio station at Montclair State University with my former co-host, the lovely & talented Jill Knapp as we relive old times and talk about things we're up to now. We discuss the history of The Cellular Toaster, how it evolved from the show Propaganda From Hell (and we take calls from former hosts Jim From Hell and Alter-Ego Pete), We Might Be Giants Too, Ralph the Word Guy, Jill's band: Industrial Jazz Group, my work with Digital Cafe Tour and Friday's Child, The Dead Milkmen (Bring Out Your Dead!), The Joe Trainor Trio, They Might Be Giants, Frank Zappa, "Weird Al" Yankovic, Fathom and more! Tremendous thanks to Jeff Knapp for being resourceful enough to record this, while my efforts to do so failed miserably! (Recorded Monday, May 10, 2010, 3pm-5pm.)
Links:
WMSC-FM: http://wmscradio.com
WMSC on Twitter: http://twitter.com/wmsc
WMSC on Facebook: http://facebook.com/group.php?gid=2201183243
Jill Knapp: http://llij.net
We Might Be Giants Too: http://tmbw.net/wiki/We_Might_Be_Giants,_Too!
Industrial Jazz Group: http://industrialjazzgroup.com
Friday's Child: http://frichild.com
The Dead Milkmen: http://deadmilkmen.com
The Joe Trainor Trio: http://joetrainortrio.com
They Might Be Giants: http://theymightbegiants.com
Frank Zappa: http://zappa.com
"Weird Al" Yankovic: http://weirdal.com
Fathom: http://fathom.tv
——————————
License for this track: Creative Commons Attribution-Noncommercial-No Derivative Works 3.0 United States (http://creativecommons.org/licenses/by-nc-nd/3.0/us/). Attribution: by Brian Jude and Jill Knapp – more info at brianjudeshow.blogspot.com and onsug.com
——————————
The Overnightscape Underground is an Internet talk radio channel, focusing on a freeform monologue style, with diverse and fascinating hosts. Created by Frank Nora (frank@theovernightscape.com) in New Jersey, USA.