Podcast: Play in new window | Download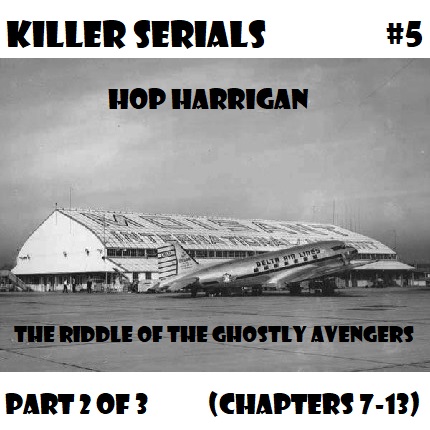 2:00:43 – Dave in Kentucky with more of Hop Harrigan's Riddle of the Ghostly Avengers, plus:  Irish cops, drunks and brawlers, fear of flying, righteous vs. self-righteous indignation, more stereotypes, David Goodis, Dark Passage, Bogart & Bacall, The Fugitive, Cassidy's Girl,  Dumas' Count of Monte Cristo, Devil Doll with Lionel Barrymore, the Kettering Bug, the Flying Pancake and other Flying Wings, Area 51, Glenn Campbell's Groom Lake Desert Rat, New Orleans airport, John Moisant, Louis Armstrong, Satchmo & Keb' Mo', Lake Pontchartrain, and a tiny, tiny bit more.
This show is licensed under a Creative Commons Attribution-NonCommercial-NoDerivs 3.0 Unported License. Attribution: by Dave in Kentucky – more info at onsug.com.
Show art: New Orleans Airport, circa 1947.