Podcast: Play in new window | Download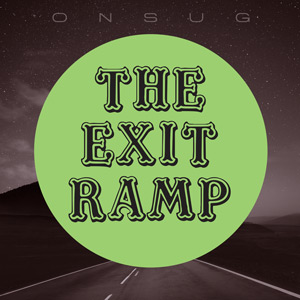 4:06:30 – Bringing together hosts from the vast audio universe of Onsug, The Exit Ramp continues for another amazing group show!
It's a wide ranging discussion covering current events, technology, society, pop culture, and much more! Frank from The Overnightscape is joined by Dave in Kentucky from his various shows, Marc from Fusebox, PQ from Quaquaversal Satellite and Overnightscape Central, Chad from Chadcast, Rob from The Paunch Stevenson Show, Doc Sleaze from his various shows, Becky from Bi-Coastal Becky, Mike Boody from The Midnight Citizen,  Matt from Scotland, Jan Erik from Norway, Frank's brother John, Frank's wife Denice, Joe Gipson from Comicversal, Roel from The Netherlands from many Overnightscape Adventures, and Frank's sister-in-law Carrie (from Fuzzy Dauper) and her husband Joe, from many Texas adventures, Phil from Fuzzy Dauper, Bryan and Peter from The Three Weasels, and Dave Kopperman from Train Crap & Blood.
License for this track: Creative Commons Attribution-NonCommercial-NoDerivs 3.0 Unported License (creativecommons.org/licenses/by-nc-nd/3.0/). Attribution: by Frank Edward Nora & Guests – more info at onsug.com