Podcast: Play in new window | Download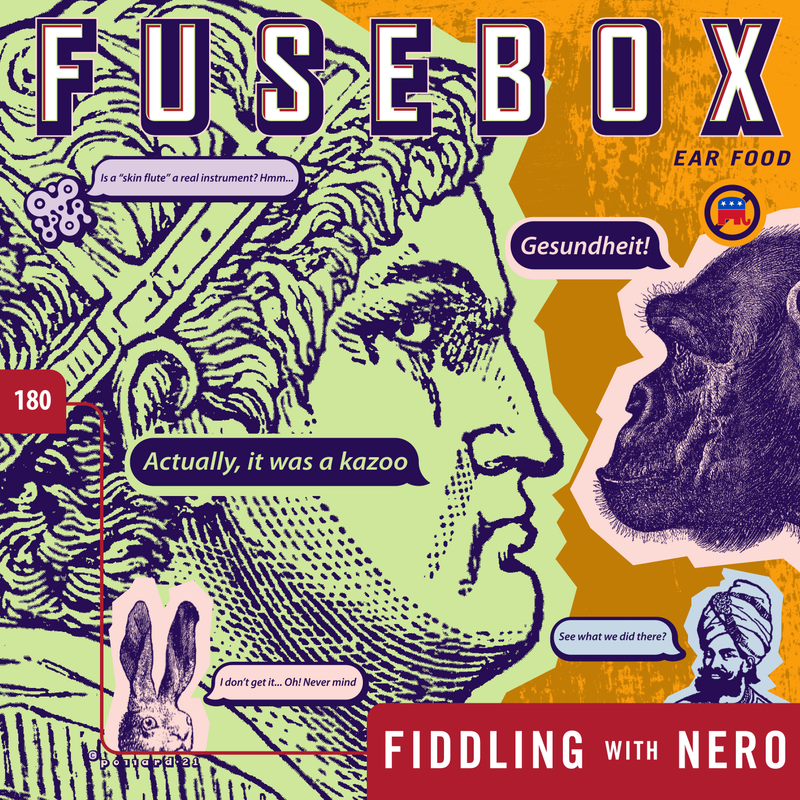 Fusebox #180 "Fiddling With Nero"
29:15 – Sitting In The Cheap Seats, Fiddling With History, Kyma's Coming, Chips Ahoy! Fusebox Liner ID, Timo's World Trailer #4, The NIH's Gain Of Function Shell Game? Interview Clip #1, Clip #2, Content Snooters, Timo's World: "Sax And Violence"
A concerto of thanks to our contributors on this edition of Fusebox, Jen Gosnell, Bruce Miles, Sam A.Mowry and Jeff Pollard.
Co-producing and session audio assistance by Milt Kanes.
Co-produced by Jeff Pollard.
All music and post production by Marc Rose and Fuse
Fusebox show art design by POLLARDdesign.
This work is licensed under a Creative Commons Attribution-NonCommercial-NoDerivs 3.0 United States License.
Attribution: by Marc Rose Released September 22nd, 2021