Podcast: Play in new window | Download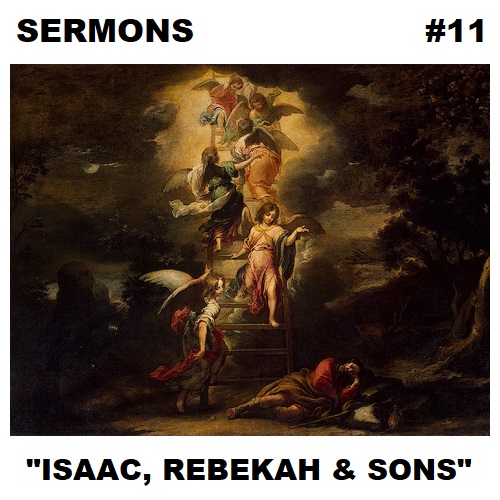 29:40 – The story you are about to hear may or may not be true. It involves cases of mistaken identity, disputes over water rights, receiving blessings under false pretenses, plots of revenge, and violations of airspace by unidentified craft. Some of the names may have been changed, but not for the purpose of protecting the innocent, since no one involved was innocent.
Show art: Jacob's Ladder (1661) by Bartolome Esteban Murillo (1617-1682), Public Domain.
This show is licensed under a Creative Commons Attribution-NonCommercial-NoDerivs 3.0 Unported License. Attribution: by Dave in Kentucky – more info at onsug.com and sermons.blog.
This episode, along with all other episodes of SERMONS, is also available at sermons.blog.