Podcast: Play in new window | Download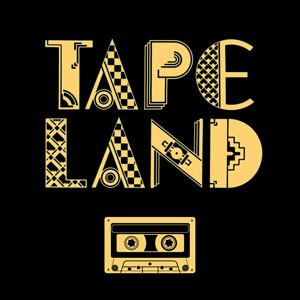 31:24 – Welcome to Tape Land! On each episode, I'll present the audio of a cassette tape or historic material from my personal archives.
"Mad" Mike and Frank Nora "Master of the Airwaves" are back on the air after being kicked off for bad behavior the previous semester. Notes: Blender, Your Living Hell, 8:00 AM, back on the air after a long exile, Drew Security Parking PSA, Frank's job at the birth control factory, Nomadi Entertainment, Shaddap You Face, Dan Murphy – Time Traveller, Mattress PSA, progressive music, dedications, requests, The Dead Animal Storage Lab, Weather Promo, our video, norms, mores, and folkways, Frank's art project, Aviation Recovery Team, phone calls, high school art class.
Released 1/22/22
License for this track: Creative Commons Attribution-NonCommercial-NoDerivs 3.0 Unported License (creativecommons.org/licenses/by-nc-nd/3.0/). Attribution: by Frank Edward Nora- more info at onsug.com