Podcast: Play in new window | Download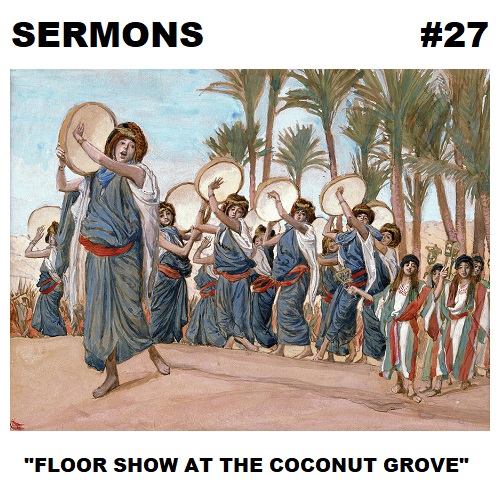 30:17 – With their Egyptian pursuers all washed up, the Israelites celebrate on the shoreline. Sister Miriam is the hit of the party, and shows promise as a pop singer. In the days that follow, however, they must face the harsh reality that drinkable water, edible food, and usable routes are not easy to find. Fortunately they have friends in high places who can airdrop K-Rations, engineer massive gamebird kills, and show them how to purify water. When it comes to navigation, however, Moses and Aaron are on their own, and it takes them forty years to figure it out.
Show art: The Songs of Joy (1896-1902) by James Tissot (1836-1902), Public Domain.
This show is licensed under a Creative Commons Attribution-NonCommercial-NoDerivs 3.0 Unported License. Attribution: by Dave in Kentucky – more info at onsug.com and sermons.blog.
This episode, along with all other episodes of SERMONS, is also available at sermons.blog.