Podcast: Play in new window | Download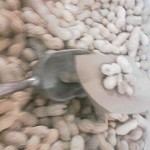 32:07 – A mini ONSUG meetup with Manny the Mailman (of Special Delivery) and Brian Jude (of The Brian Jude Show). Listen as they enjoy the fine cuisine of Five Guys Burgers and Fries at Woodbridge Center Mall in Woodbridge, NJ and discuss such topics as Gold Peak Tea, peanuts, potatoes from Clawson Farms in Shelley, Idaho, Brian's odd job working for Edison Research, Arm & Hammer deodorant, deodorant paint, why Manny changes out of his uniform right away, our sons & when they start driving, the number 27 & "Weird Al" Yankovic, Sparetime Radio with Wayne, tons of fries, fries with vinegar, Quiet Riot & Slade, "Cum on Feel the Noize," John Cougar & Pat Benatar, "I Need a Lover," Five Guys doubles their burgers, Jerry Novak and The Escapist, FiRE+iCE, Manny's California trip, The Rank & File and protesting for Embassy Suites hotel workers, where Manny has gone for business trips, Brian's location scout for the short film, "That's What She Told Me," off-roading through the woods in a Hummer, Brian's second draft of "The Miracle Man" is still three hours long, Manny's screenplay "Age of Destruction," the September ONSUG meetup with Roel from the Netherlands.
Links:
Five Guys Burgers and Fries: http://fiveguys.com
This work is licensed under a Creative Commons Attribution-NonCommercial-NoDerivs 3.0 International License.
Attribution: by Brian Jude – more info at
onsug.com
Released August 2010 on The Overnightscape Underground (
onsug.com
), an Internet talk radio channel focusing on a freeform monologue style, with diverse and fascinating hosts.