Podcast: Play in new window | Download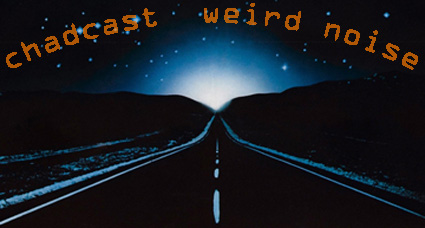 42:06 – Trip to Target, Radioshack, Gamestop, walking, idea for sandwich shop, idea for themed dark ride like roller rink experience, looking for a garage door opener,going to walgreens, wallyworld, listening to some old stuff from John Lomax 1939 field recordings, a ghost story by Rev. Mose Platt and the Goblin Man by The Owens Quartet. Then I join Eddie virtually for a drive home from Stir Fry, listening to car blinkers in two different places and times at once, all ending in a song by Eddie M. from Cloudbase 44 aka Trampler and Chad from this very thing you are reading.
License for this track: Creative Commons Attribution-Noncommercial-No Derivative Works 3.0 United States (http://creativecommons.org/licenses/by-nc-nd/3.0/us/).
Attribution: Attribution: by Chad Bowers – more info at titfos.tumblr.com or onsug.com
Presented  January 2012 on The Overnightscape Underground: an Internet talk radio channel, focusing on a freeform monologue style, with diverse and fascinating hosts.