Podcast: Play in new window | Download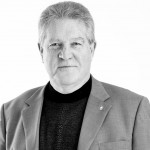 53:30 – Remember in my first episode when I said that success is a journey that we have been on since the beginning? In today's episode, my very special guest Anthony Hamilton talks about how our thoughts connect us to our past, our present and our future. It's all in his book, Mind, Time and Power! Using your mind's inner time machine to heal your past, transform your present and create your future. Listen as Anthony discusses prophetic dreams, using your thoughts to influence your past, present and future, the work of Albert Einstein, intuition and more!
For more information on Anthony Hamilton, visit http://path2success.org – Sign up for his free course!
Friend Anthony on Facebook at http://facebook.com/AnthonyHamilton.author
Follow Anthony on Twitter at @anthonyhamilton
Follow this and other great podcasts on the Inspirational Internet Radio Network!
E-mail us at successodysseypodcast@gmail.com
Follow us on Twitter! "Like" us on Facebook!
This work is licensed under a Creative Commons Attribution-NonCommercial-NoDerivs 3.0 International License.
Attribution: by Brian Jude – more info at onsug.com
Released May 2012 on The Overnightscape Underground (onsug.com), an Internet talk radio channel focusing on a freeform monologue style, with diverse and fascinating hosts.