Podcast: Play in new window | Download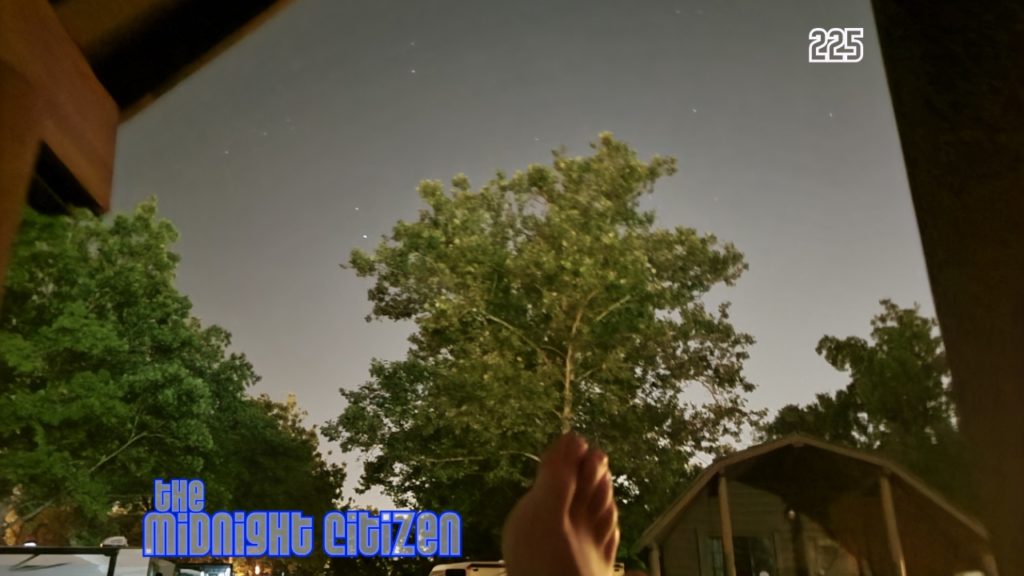 1:24:13 — Join Mike in the studio late on a Saturday night.
Show notes: What happens when you call the past? Do you get a "disconnected" message?; Stephen King's "The Langoliers" shows us that the past is a dead place; survey on where people would rather travel: the past or the future?; the Baha Men; Why I would never survive in prison; Alabama is falling behind heavily on Covid vaccinations; "The Conjuring: the Devil Made Me Do It", and why these films about the supernatural vs. science are so popular right now; Ed and Lorraine Warren are B.S.; Music Break*; I saw a black market "Calvin and Hobbes" stuffed tiger this week; Summer Camp and Vacation Bible School; the vulgar origins of the campfire song, "Do Your Ears Hang Low?"
*Music Break: "Athens" by Pierce Murphy; "Your Eyes" by Crowander. All music is played under a Creative Commons License (Attribution, noncommercial, no derivatives) and is available at the Freemusicarchive.org.
**Video Street Video Store: "Wall Street Traders in the 1980's"; "Siskel and Ebert" Review: The Karate Kid III.
Listen to "The Midnight Citizen 172: the Genius of Gene Siskel" (8/6/16), referenced in this episode.
Check out the website over at mikeboody.com/themidnightcitizen, with links to old episodes on Archive.org, and join the Facebook page! …"Was it over when the Germans invaded Pearl Harbor"…
This work is licensed under a Creative Commons Attribution Noncommercial Share-Alike US License. Attribution by Mike Boody. Released June 2021 on The Midnight Citizen and The Overnightscape Underground.